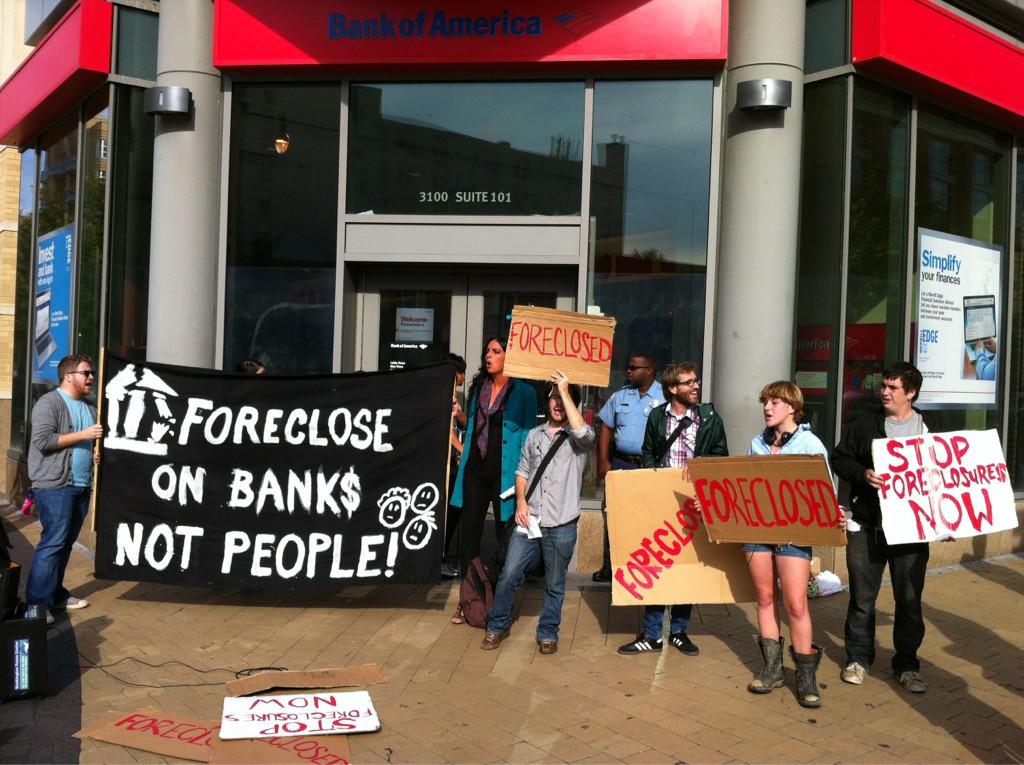 Simultaneous protests targeting Bank of America branches throughout the District of Columbia delayed openings and drew attention to the financial giant's foreclosure practices. Occupy Our Homes DC coordinated the "reverse foreclosure" at eleven Bank of America locations on Saturday morning. They've taken up the case of Rev. Michael Vanzant, whom Bank of America is threatening to evict.

While customers were inconvenienced, they also learned about how Bank of America leads the pack in wrongful foreclosures. Unfair practices even extend to empty homes–the National Fair Housing Alliance recently accused Bank of America of maintaining foreclosed homes in white neighborhoods in better condition than in Latino or African-American ones. One woman reportedly closed her account on the spot when she heard how Bank of America is treating Rev. Vanzant.
UPDATE: Bank of America yesterday sealed its place in infamy when it announced the "largest securities class-action lawsuit settlement yet to arise from the financial crisis." It will pay out $2.4 billion to avoid admitting that it misled shareholders when acquiring investment firm Merrill Lynch.
Related articles