Originally posted on Earth First! Newswire: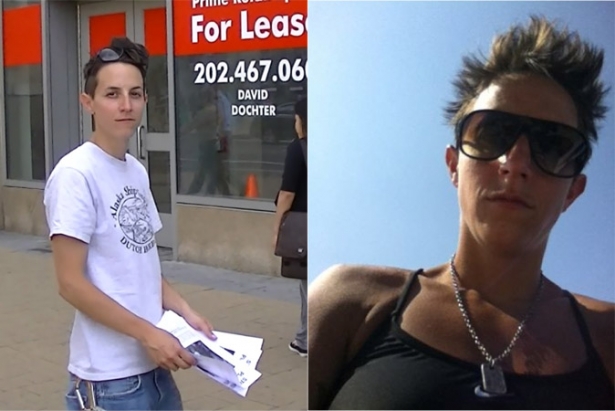 Left: Still photo from a video of the May 15 protest at Children's Place. Right: Photo from @snufftastic Twitter account.  by Mike Elk
/
In These Times
Rumors have flown for many years that DC police routinely infiltrate and spy on the frequent protests in the nation's Capitol. But until now, activists have never been able to identify a specific undercover cop at a protest. Now, after months of piecing together evidence, attorneys Jeffrey Light and Sean Canavan working with United Students Against Sweatshop (USAS) have confirmed that under an assumed name, Metro police officer Nicole Rizzi has participated in USAS protests against companies doing business in Bangladesh who refuse to sign the Accord on Fire and Building Safety in Bangladesh following the death of as many as 1,129 workers in the Rana Plaza factory collapse.
USAS and its lawyers have numerous pieces of evidence placing Rizzi at…
View original 1,191 more words